2017 Annual Limits Card Back by Popular Demand | CA Benefit Advisors
Many employee benefit limits are automatically adjusted each year for inflation (this is often referred to as an "indexed" limit). UBA offers a quick reference chart showing the 2017 cost of living adjustments for health and Section 125 plans, qualified plans, Social Security/Medicare withholding, compensation amounts and more. This at-a-glance resource is a valuable desk tool for employers and HR practitioners.
Here's a snapshot of a section of the 2017 health plan limits; be sure to request the complete chart from a UBA Partner.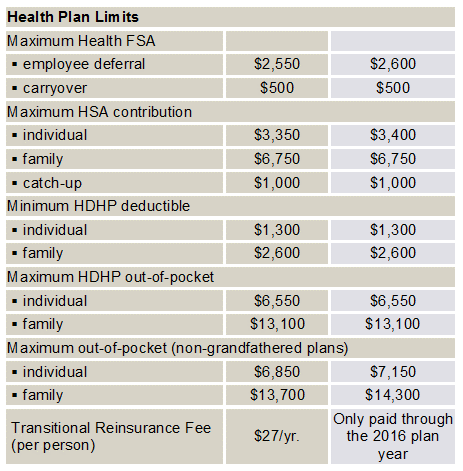 Originally published by www.ubabenefits.com